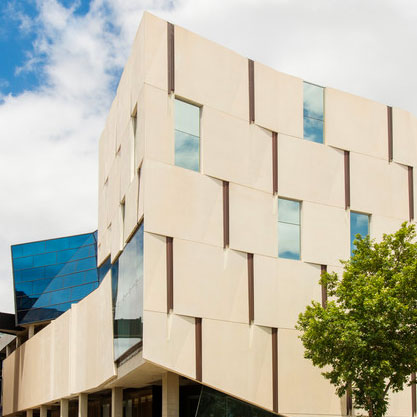 PhD OPPORTUNITIES AVAILABLE contact me for detials I have a passion for clinical research particularly in the area of stroke care, maximising physical activity during rehabilitation and more recently, the impact of sedentary behaviours on the health of stroke survivors. Prior to taking up my current position as Senior Lecturer within the School of Health Sciences in 2006, I worked as a Physiotherapist, mainly in the area of Stroke and Spinal Cord Injury Rehabilitation for 7 years. CURRENT APPOINTMENTS Trial Manager, CIRCIT trial (Circuit class therapy for rehabilitation after stroke. A pragmatic randomised controlled trial) NHMRC Postdoctoral Research Fellow, Stroke Division, Florey Neuroscience Institutes Current projects:...
Read more

School of Health Sciences
Offering a broad range of programs in physiotherapy, occupational therapy,human movement, and other health sciences.
PhD OPPORTUNITIES AVAILABLE contact me for detials I have a passion for clinical research particularly in the area of stroke care, maximising physical activity during rehabilitation and more recently, the impact of sedentary behaviours on the health of stroke survivors. Prior to taking up my current position as Senior Lecturer within the School of Health Sciences in 2006, I worked as a Physiotherapist, mainly in the area of Stroke and Spinal Cord Injury Rehabilitation for 7 years. CURRENT APPOINTMENTS Trial Manager, CIRCIT trial (Circuit class therapy for rehabilitation after stroke. A pragmatic randomised controlled trial) NHMRC Postdoctoral Research Fellow, Stroke Division, Florey Neuroscience Institutes Current projects: "Exploring Patterns of Inactivity in People living with Stroke-related disability" (EPIPS) "Sitting Time AfteR Stroke – feasibility trial" (STARS-feasibility) Stroke Society of Australasia (SSA) Management Committee World Stroke Organisation's Young Professionals Committee Member of the Sansom Institute, and the Stroke and Rehabilitation Research Group, International Centre of Allied Health Evidence (iCAHE) Australian Stroke Coalition Executive Committee Virtual International Stroke Trials Archive Rehabilitation (VISTA-Rehab) Steering Committee APA Neurology Group Conference 2013 Scientific Organising Committee Australian Stroke Research Network Advisory Board
Australian Physiotherapy Association - Neurological Special Interest Group,Stroke Society of Australia,World Stroke Organisation,World Federation of Neurorehabilitation
Qualifications
Doctorate of Philosophy University of South Australia

Bachelor of Applied Science (Physiotherapy) University of South Australia